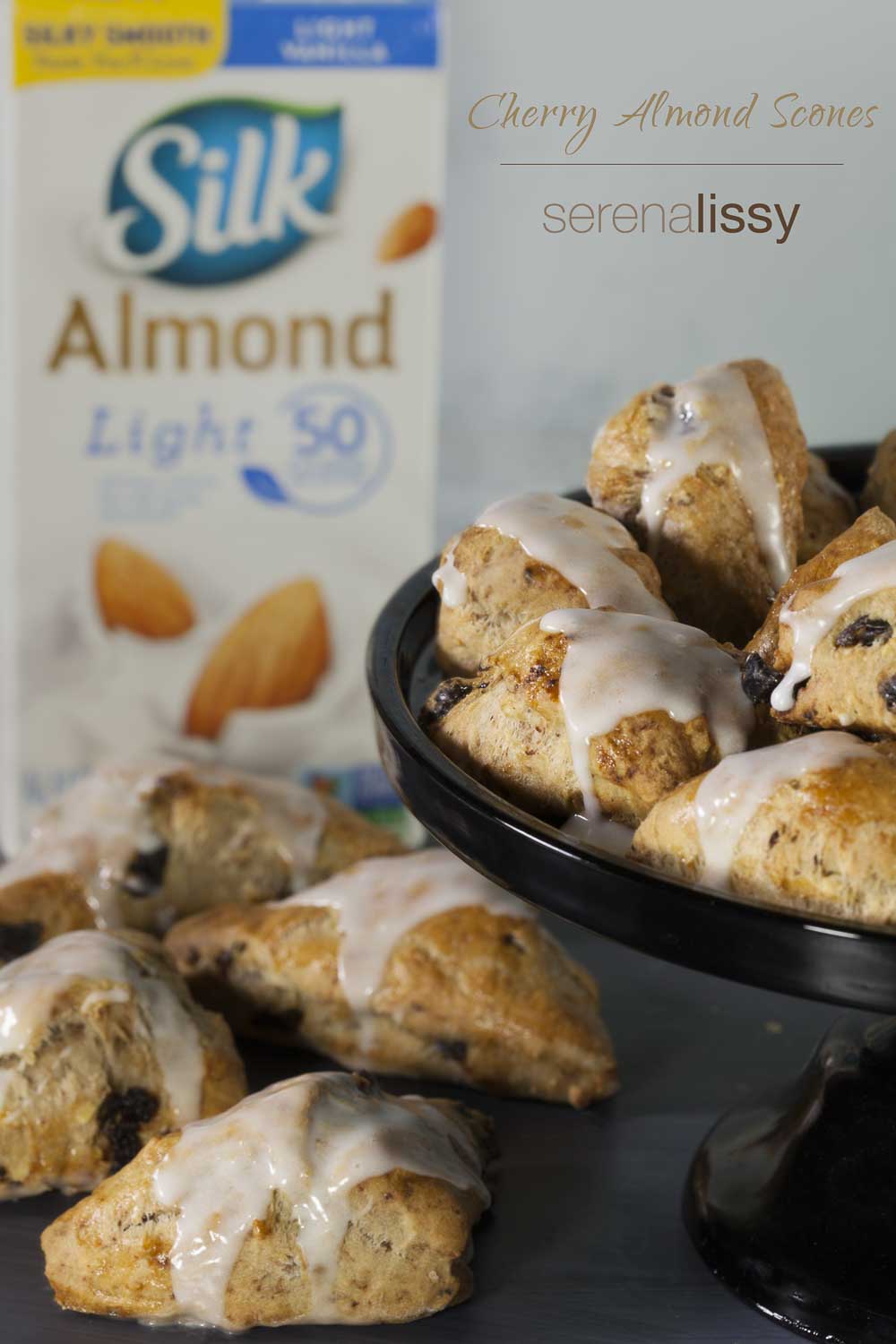 It's that time of year when everyone is on the New Year resolution train. Not something I ever take part in. I'm a pretty consistent goal maker all year long. It's also that diet and exercise time of the year. Also very rare for me to ever diet and I try to maintain a consistent exercise schedule. I try to eat healthy (at least most of the times) and am a big believer in portion control. Now if I find something I like that I can add into my daily life to help with cutting calories, I usually do it. For me that something is Silk Almond Milk
. I use it all the time as a milk alternative. And for the record, they aren't paying me, they aren't sponsoring me, this is just my opinion.
I have zero aversions to dairy. I grew up on it, love it and enjoy it daily. But as I got older I discovered Almond milk. My previous career I was a heavy duty traveler and it made me crazy to come home from a week or two of travel and have nothing in the fridge. Usually I was home for a day then head back out on the road again. This is where I found a love for soymilk, almond milk and many dairy alternatives. The shelf life of these products was just heaven for me. I loved the taste of them so why not incorporate them into my life.
I've incorporated almond milk in a lot of my baked goods. For this recipe I used a light vanilla almond milk, but you could use full fat original almond milk. (Shoot if you didn't want to go dairy free, just use milk in the recipe. Both ways are delicious.)
This is a super easy recipe. I used a 3″ square cookie cutter to make the scone then used a knife to cut the square into little triangles. If you want, you could easily freeze the dough once your have it cut and pull them out as you want them and bake instead of baking the entire batch all at once.
I also topped these with a glaze made from powdered sugar and almond milk. If you didn't want to do that it's fine. Skip it, or even sprinkle on some sugar in the raw before baking. It's entirely up to you.
What are some of your things you like to incorporate into your diet to help with reducing calories or eliminating dairy? And if you just love dairy and aren't giving any of it up, we also whipped up a chocolate cranberry scone that is pretty delicious. I hope you enjoy these as much as we do. Please share if you end up making them. Happy New Year!
Cherry Almond Scones
Print Recipe
Ingredients
2 1/2

cup

flour

355 grams

2

tablespoons

sugar

28 grams

1

tablespoon

baking powder

15 grams

1/4

teaspoon

salt

2 grams

1/3

cup

canola oil

73 grams

3/4

cup

Silk Almond milk

181 grams

2

eggs

1/2

teaspoon

almond extract

3 grams

1/3

cup

almonds toasted and chopped in food processor

55 grams

1

cup

dried cherries

172 grams
Almond milk glaze
1

cup

powdered sugar

1

tablespoon

almond milk
Instructions
Preheat oven to 350° F.

In a large bowl stir together flour, sugar, baking powder, and salt. Add the canola oil. Do not overwork the dough.

In a medium bowl combine eggs, almond milk, almond extract.

Add egg mixture to flour mixture. Stir using a fork until just moistened. Add the almonds and dried cherries and continue to stir until just moistened.

Turn dough onto lightly floured surface. Knead dough for 10 – 15 strokes until it is nearly smooth.

Divide dough in half. Roll each portion into a 6″ square. Cut each square into four squares. We used a cutter. Then cut each square into half diagonally to create triangles of dough.

Place on an ungreased baking sheet. Brush the triangles with additional cream. Place these in the freezer uncovered for about 30 minutes.

Remove from freezer and bake for 12 – 15 minutes until golden. Cool slightly and drizzle with glaze.
Almond Milk Glaze
In a small bowl stir together the powdered sugar, almond milk. Stir in additional almond milk if needed to reach a drizzling consistency.
Recipe Source: SerenaLissy.com
All images and content are copyright protected. Do not use our images without prior permission.
Disclaimer: this post contains affiliate links, which means that if you purchase an item after clicking on the link, I will receive a small commission from the sale. This is at no extra cost to you, and as always, all opinions and recommendations are my own.
/>
/>
/>